Performing the Real-Time Self
Talk the talk, even in front of everyone else.
I have thoughts on ~identity~ and ~politics~ that will reach your inbox soon. For now, let's discuss livestreaming.
---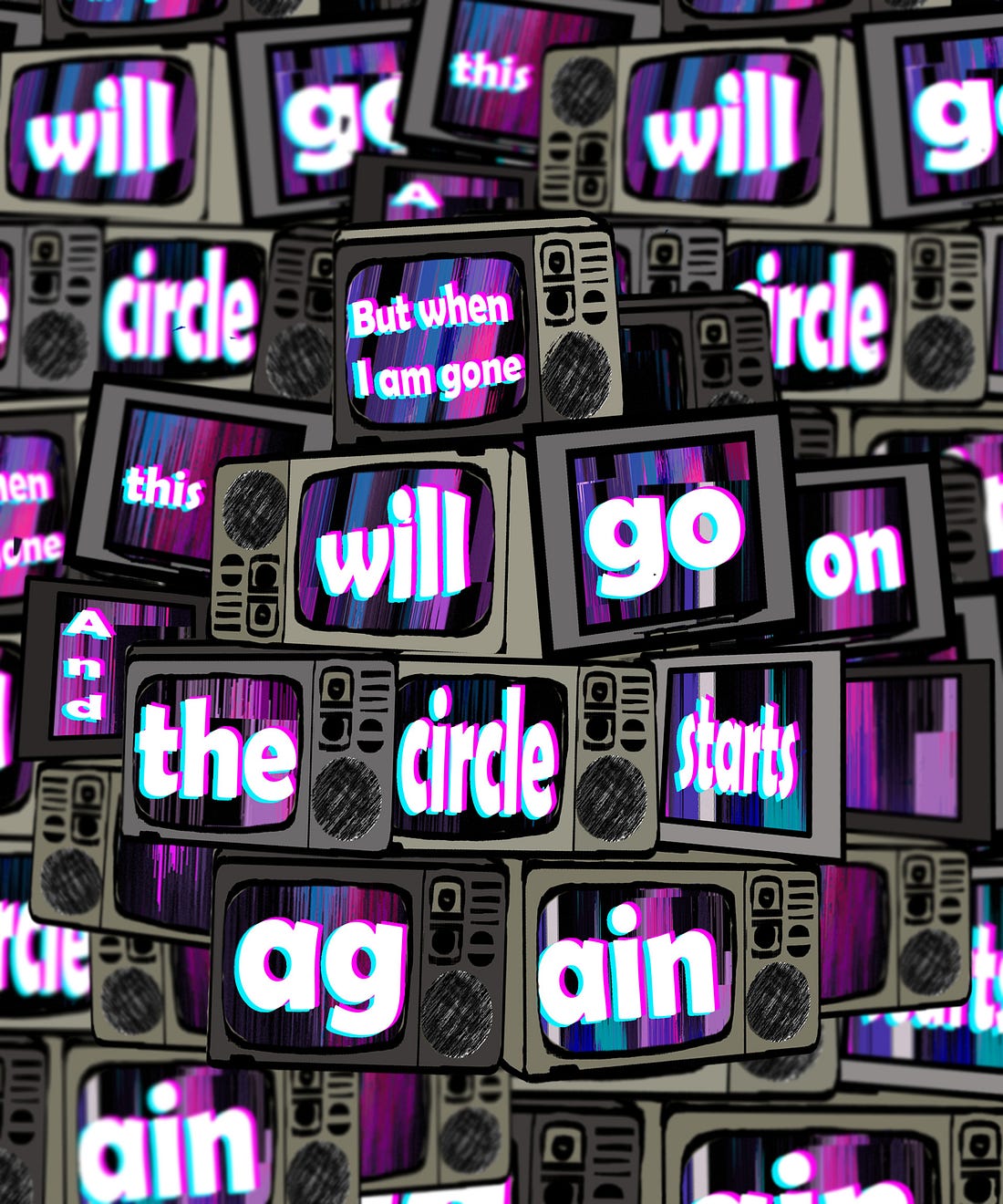 Artwork by Katherine Vinogradov.
---
I've created precisely two livestreams so far. Don't expect me to stop! My once-defunct YouTube channel is supposed to be ready for action within a day or two.
Livestreaming eligibility is not instantaneous on YouTube, because why should anything be easy or straightforward. During the meantime I can take advantage of Twitter's native Periscope integration.
What I enjoy about livestreaming is that it feels like a casual chat among friends. Actually livestreaming doesn't just "feel like" that, it is that. My internet friends are the ones who show up to watch and interact.
A handful of people have told me that I should start a podcast. Maybe I will? When I appeared on The Paradox Project and The Menu Bar, the responses were more positive than negative. Aaand my SO might agree to chatter with me (although only with his real name concealed).
Talking is hard. You gotta be charming and coherent at the same time.
---
If you want to reply, please use the email address me@sonyaellenmann.com. Substack's newsletter software is in beta and doesn't do it automatically. Sorry about the inconvenience!